Need to ship a few boxes home right after pickup. No problem! The steps below will help you create your labels. 
After logging into your account online look for the section that says "SHIP BOXES ASAP" found under the pickup info section. See below. 
1. Enter your ship to address.
2. Enter the dimensions of the box you are wanting to ship out after pickup. If you are using our signature boxes to ship some stuff home, click the BLUE link as shown in the picture below and the system will auto-fill your dimensions and weight.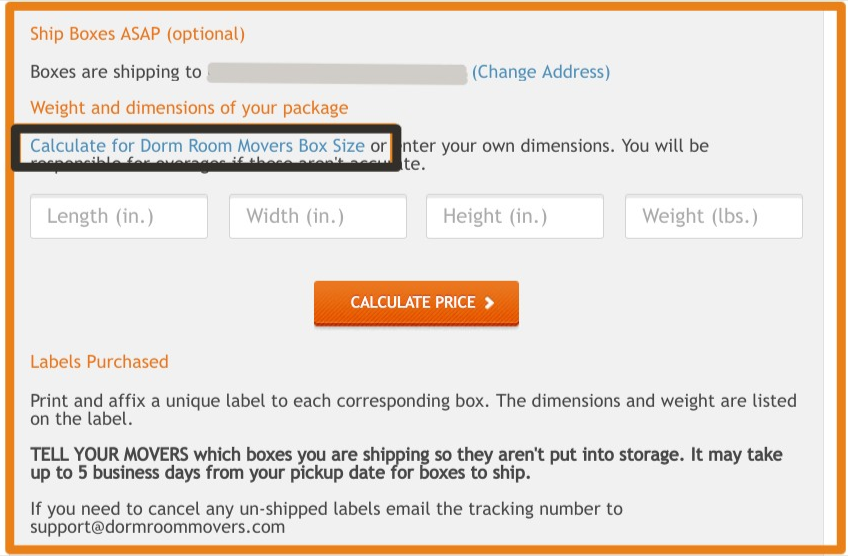 3. Repeat Step 2 until you have created all the labels you need. 
Once all labels are created, you are now ready to print them out. 
Click the BLUE "print label" link next to each label. The file will save to your computer. Open them up to print. 
Important Reminder: Make sure not to print the same label twice. Double check as you are taping the labels onto your boxes to ensure they all have a unique tracking number. When the moves show up on pickup day, let them know what boxes are going to storage and which ones need to be shipped out.