You have two opportunities to enter a promo (coupon) code before registering for your service.
After you have created your online service profile, entered your school name and selected your storage service, you may enter the promo code directly under the pricing information in section 3 of the quote page or above the credit card information fields in the registration section at the bottom of your quote page.
The pictures below show you where you can locate the promo code fields.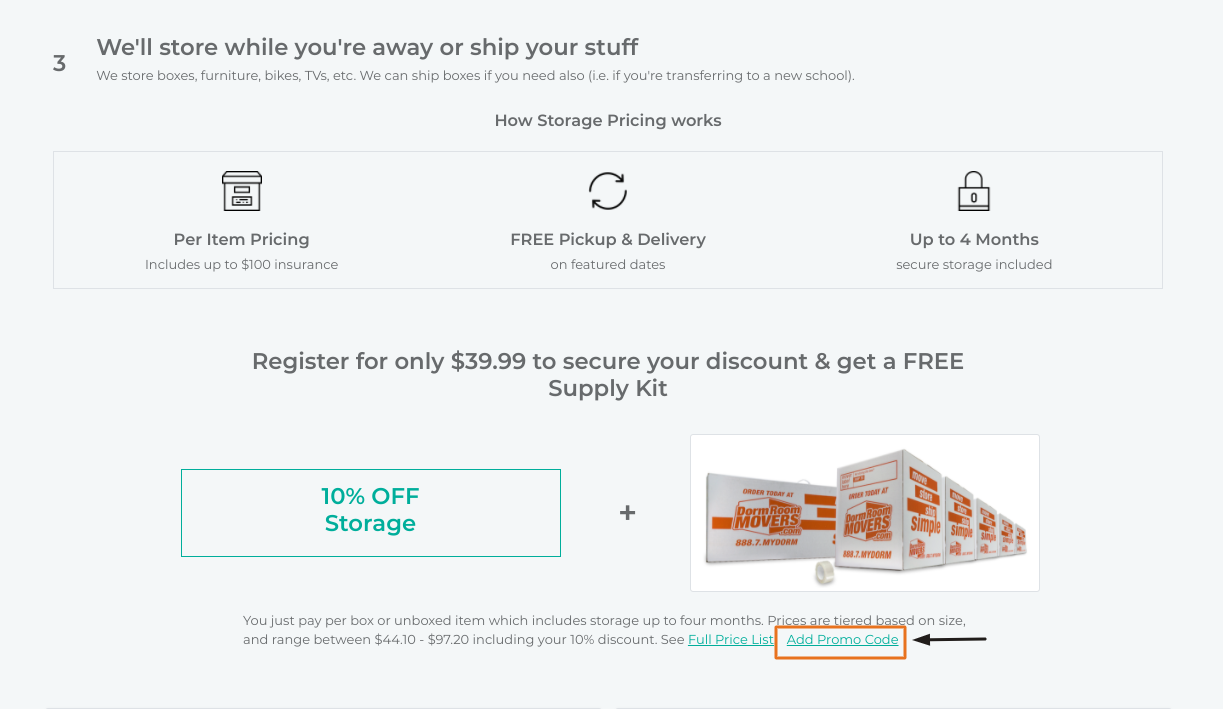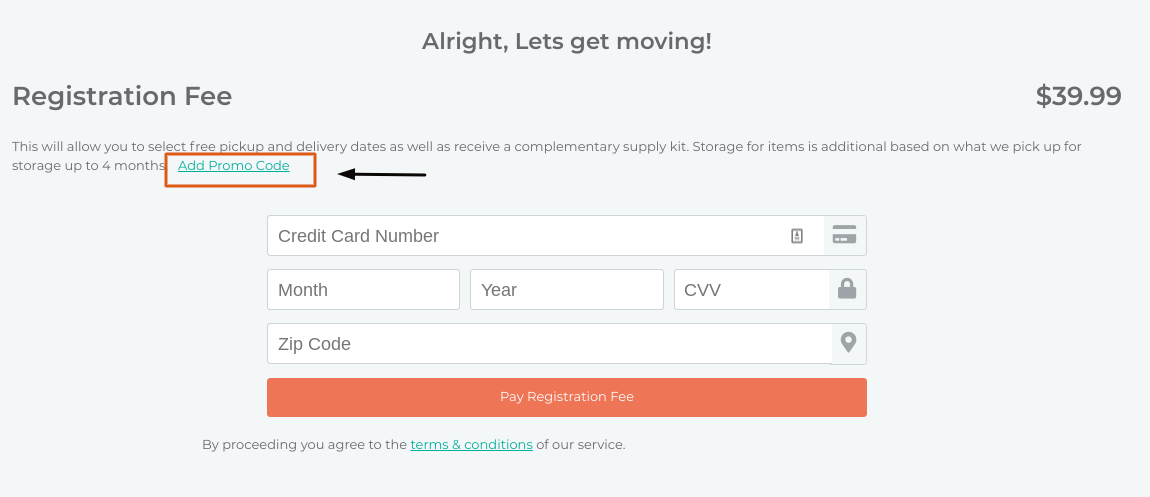 Feel free to contact us via text at +15856693676 or by email at experience@dormroommovers.com if you have any additional question.